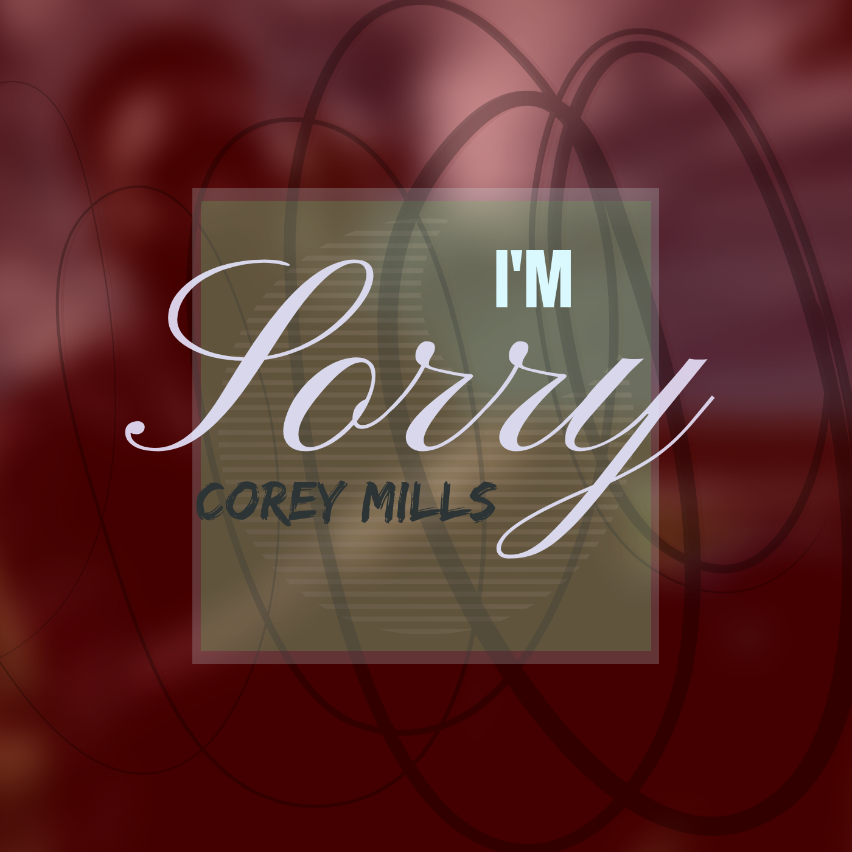 I'm Sorry is a musical art aiming to nudge listeners in a forward direction by communicating sympathy and helping to apologize and move forward in life. "There are times when productivity halts because guilt weighs us down.. My mission is to help society move forward by sincerely apologizing for the thing continuing to tear them down." - Corey Mills
Song Credits:
Produced by Blanq Beats, Corey Mills
Written and Performed by Corey Mills
Graphics by Corey Mills
Reviews
Mike N.
I like the background music on that track, but I am not sure if there was some latency when you were recording or mixing, but it seems that verse vocals are a little off the rhythm.
Cathy F.
think it's really good, I think your Heavenly Father and your earthly Father would be very proud of you. I've listened to this song everyday, since it's release!
Michael B.
Fire
Fabio A.
It sounds good!
Alonzo B.J.
Love It
Ashley S.
Wow! That's Awesome! Love it!!!
Mr. & Mrs. F.
Wow! That is Really Good! You need to ship this off somewhere! We Love it.!
Chrissy B.
I really like this song!